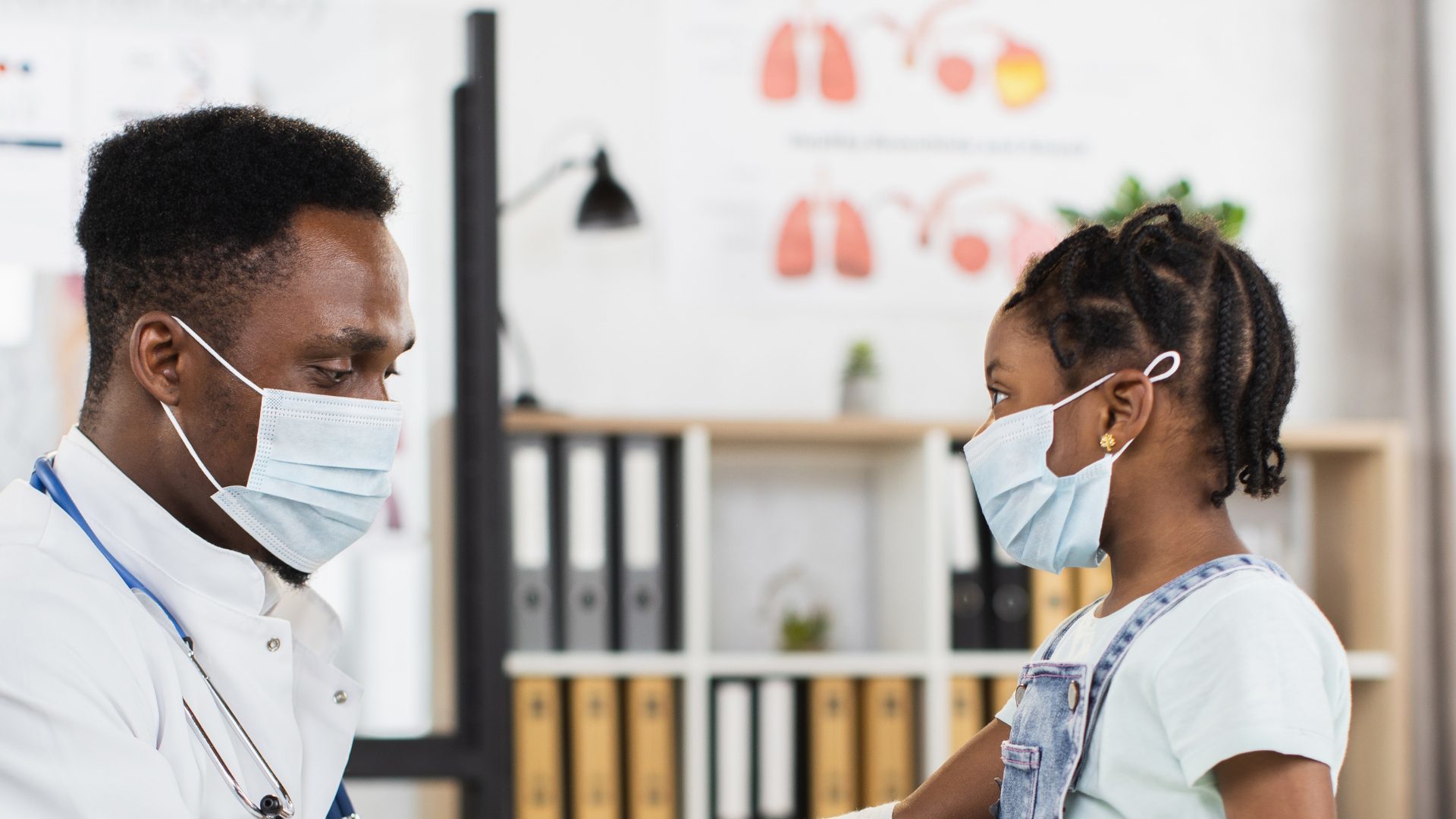 Slide 1
We are Vaccine Confident.

You can be, too!
Here's why. Vaccines are a critical component to maintain one's overall health and wellbeing by preventing disease, disability and even death.
The COVID-19 vaccines are no exception.
Why Vaccinations are important
Developed from sound science and backed by evidence-based research, vaccines are one of the most successful tools to protect health on a personal and global scale and are the way out of the COVID-19 pandemic, one of the biggest health crises of the century.
Doses of routine vaccinations

missed

in 2020 due to the pandemic
Lives

saved

from vaccines this year
Looking to be vaccinated for COVID-19?
Get up-to-date information on locations near you.
Frequently Asked Questions*
* These FAQs are intended to respond to questions of a general nature. They are not intended as specific healthcare advice for any individual. Because your healthcare circumstances may vary, you should always check with your own healthcare professional before making decisions.
We are vaccine confident
Ask us why
Have another question related to vaccines? Send us your questions below!
Our team of preventive medicine specialists are here to help. The FAQ is being continuously updated, so check back often.
Vaccine Confident Ambassadors
Meet our Vaccine Confident experts! Preventive medicine professionals work at the critical intersection of public health and clinical practice.
Below is more information on our team of preventive medicine specialists, here to help guide you to be vaccine confident.
Interested in connecting with a Vaccine Confident Ambassador? We can help! Email us at [email protected]   
Organization or Community Leaders:
Our Vaccine Confident Ambassadors are available to speak about the importance of vaccines, including the COVID-19 vaccines, and why your community can be vaccine confident.
Members of Media:
Our Vaccine Confident Ambassadors are available to be interviewed about the importance of vaccines, including COVID-19 vaccines, and why your audiences can be vaccine confident.
Slide 1
Wendy G. Lane, MD, MPH
COVID-19 vaccines have gone through rigorous evaluation of their efficacy and potential side effects, and they have now been given to millions of people in the U.S. with very few serious problems. The vaccine may prevent me from getting COVID-19 and will decrease the likelihood that I will need to be hospitalized or die if I do become ill. Communities with high vaccination rates are facing smaller summer surges than those with lower vaccination rates, with decreased spread and less stress on hospitals and health care workers.
Slide 2
Neal Kohatsu, MD, MPH, FACPM
Vaccines have been critical to controlling several potentially debilitating and life-threatening diseases such as smallpox, polio, measles, tetanus, and COVID-19. As a group, vaccines represent one of our safest and most effective interventions in medicine. I want to help ensure that our patients and communities continue to receive optimal benefits from this important part of preventive medicine.
Slide 3
Joseph Iser, MD, DrPH, MSc, FACPM, FACP
I am vaccine confidant because I truly believe in the science behind the development of vaccines, along with the safety and effectiveness. I have personally given over a thousand vaccines myself, and I've been vaccinated against almost all diseases imaginable.
Slide 3
Tarek Salih, MD/MA
I am vaccine confident because it is the best way for us to beat COVID-19 and protect ourselves, our family, and our patients! I encourage all my patients to get vaccinated, not just against COVID-19, but all age-appropriate vaccines including the annual flu shot. Vaccines are one of the greatest medical tools for disease prevention and have saved millions of lives over the past 100+ years since vaccines became widely used. This is not new science but solid medicine and we should all be vaccine confident!
Slide 3
Tista Ghosh, MD, MPH
I am vaccine confident because vaccines are based on sound science, and they go far beyond politics. They were created under one administration and made free for all Americans under another administration. The fact that this could be accomplished in such a short amount of time is like putting a man on the moon in a year and a half. It makes me proud to be an American.
Slide 3
Ayanna V. Buckner, MD
Vaccines are an important tool to keep individuals and communities safe. They're essential in protecting everyone's health, but especially the most vulnerable among us. I am confident in vaccines for my health and everyone else's.
Slide 3
Scott Ratzan, MD, MPA, MA
Vaccines have shown to be an efficient and effective tool to help control and even eradicate certain diseases, which is what makes me vaccine confident. Building vaccine literacy and confidence to instill the assurance of the public and policymakers should be an ethical imperative for physicians globally, and I am proud to work to help more people become vaccine confident.
Slide 3
Paul McGaha, DO, MPH
I am vaccine confident because COVID-19 vaccines have been shown to be safe, well tolerated, and effective. As a physician, I have observed that that the vaccine has not only prevented COVID disease, it has also kept friends and neighbors out of the hospital and has undeniably saved many lives. That is why so many physician groups and I stand enthusiastically behind the use of the COVID-19 vaccine.
Slide 3
Christina Holt, MD
As a Preventive Medicine physician and Family Doctor, my priorities are my patient's health and well-being, and the well-being of our communities. Vaccines have been developed and I have read through the science and the public health recommendations. In my job, I have had the chance to work with hundreds of health care workers getting their vaccines, and so I needed to learn a lot to answer the important questions that everyone had. I am confident in the COVID-19 vaccines and very excited to share my confidence.
Slide 3
Alefiyah Mesiwala, MD, MPH
The COVID vaccine makes it easier to recover from breakthrough COVID. I came down with COVID probably related to immunosuppressive therapy. While I did get flu-like symptoms, I was able to recover pretty quickly. I can only imagine how much worst my experience of COVID could have been with the possibility of hospitalization and a long recovery if I had not had the protective effects of the vaccine while on immunosuppression. I'm so grateful to have been given baseline immunity with the COVID vaccine.
Learn More about Vaccines
Want to know more? Check out the links below to learn why you can be vaccine confident: